Les Mills
State of the art studio for Les Mills Japan
Designed and conceived by Fresh UK, with implementation and project management handled by Fresh Japan along with procurement and appointing the contractor.

A training studio for Les Mills classes and for the brand to use as an induction training centre for new team members. Team members that will become qualified Les Mills instructors leading classes.
There is a lounge area used by the Les Mills team to train, develop their company culture and exercise theories, alongside a studio for performing the routines and learning how to present them to the public.
The studio is in a privately owned working gym, so we had to find a way that it can also be used for classes for the public and gym members. It was in this area that we added value for the gym owner. The problem to solve for was the transition time from one class to the next. People leaving and entering together and getting themselves ready for the class. The biggest time waster is in gathering together the equipment you need for the class and getting it set up in your space.
The solution was clear to us. All the equipment was previously stacked in a couple of areas, with the steps being the biggest issue, with two stacks side by side so when you are getting what you need you had to join the queue. To negate this, we created racks for the equipment and spread them around the perimeter of the studio providing more access thereby speeding up the transition time.
It was a user experience fix, understanding that when classes are one hour long and the schedule doesn't allow for set up then 6 classes a day can mean that the last class either overran, had delays, or they just don't have time for it.
The negative impact on the bottom line was customer experience and Fresh Japan solved for this with a stylish and practical fix.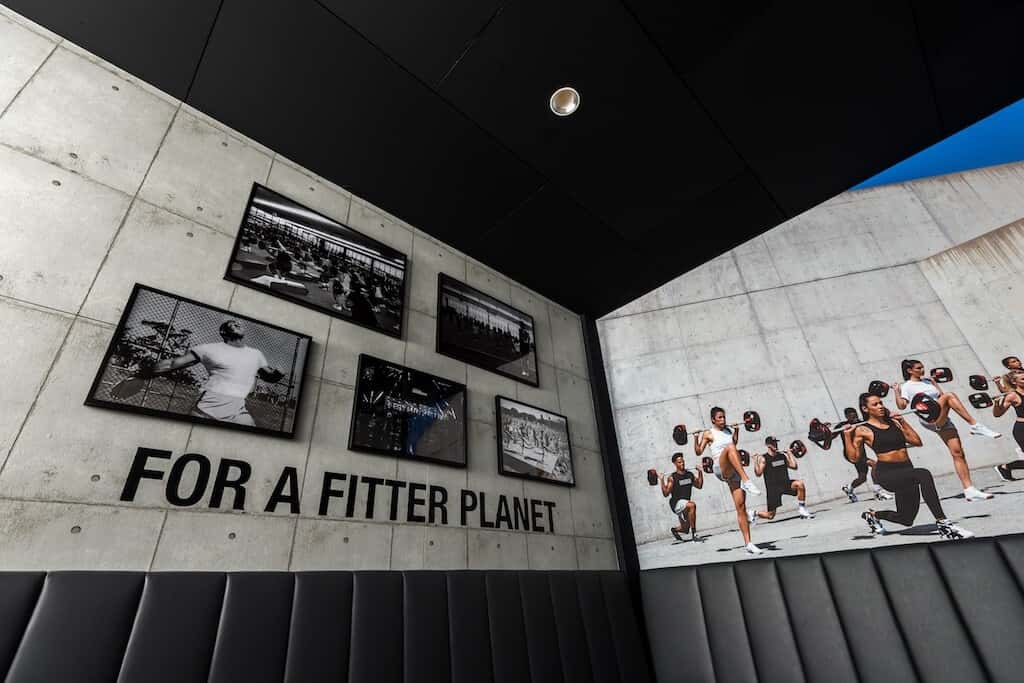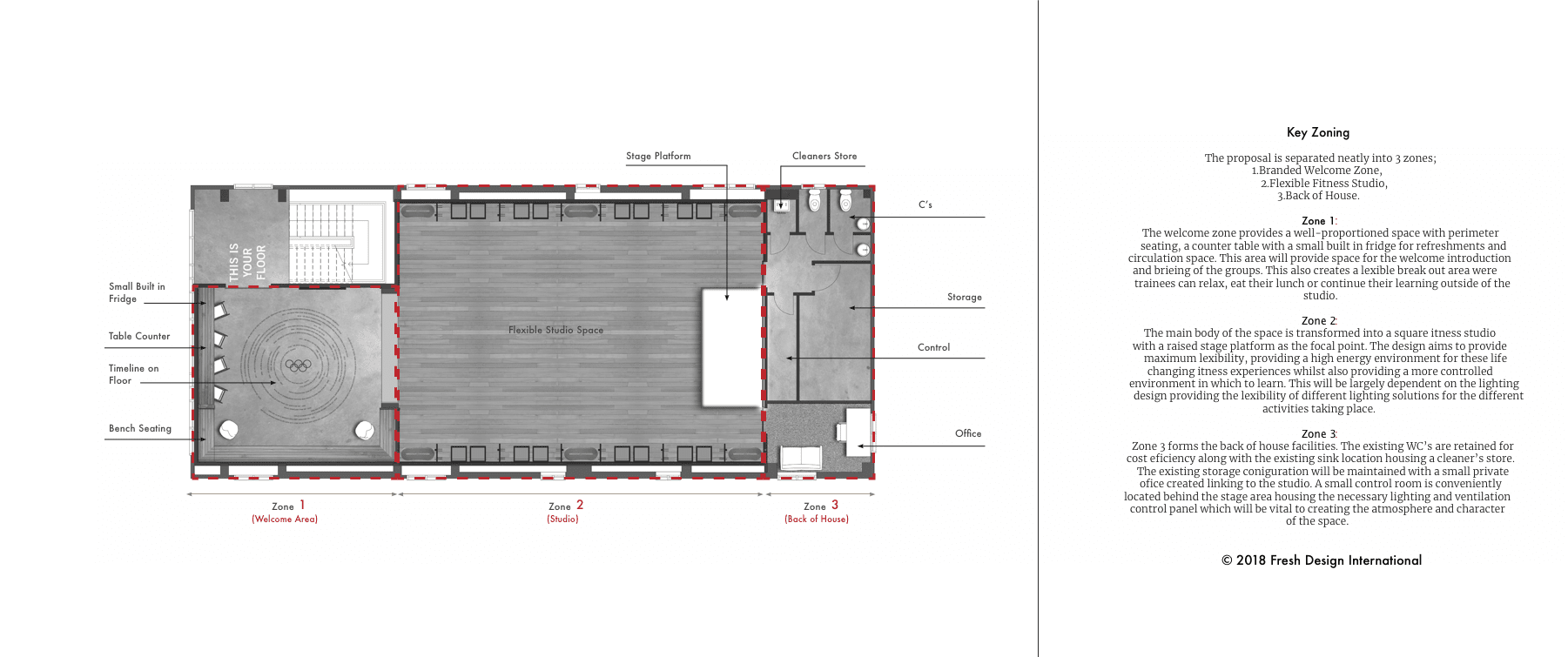 Press
On Friday 14th June, there was a launch event to celebrate the opening of a dedicated Les Mills Training Centre in greater Tokyo.
Since taking responsibility for training its instructors, the Les Mills Japan team have had to search and coordinate with partners to find available venues. With the increased demand for initial training and ongoing education, this was expensive and time-consuming.
The team found a partner in owner/operator/trainer Manabu Imai who has leased his studio to LMJ for use as a training facility during the week.
Now, after investing in a new design the studio and lounge have a distinctly Les Mills feel. The lounge, with large screen monitor, has seating for students and walls decorated in Les Mills heritage. Meanwhile, the modern studio has state-of-the-art lighting and floor to ceiling graphics giving a great brand experience. Smart-tech is neatly stored and the stage is raised for clear observation during training.
"We wanted to create an attractive and functional studio where students could learn how to be an instructor, but they can also go into the lounge and learn what's behind the programs in terms of brand, research and heritage. " Stuart Farrell, CEO said. "We want new instructors to leave knowing the program, but also to have a better understanding of the New Zealand and Les Mills culture."